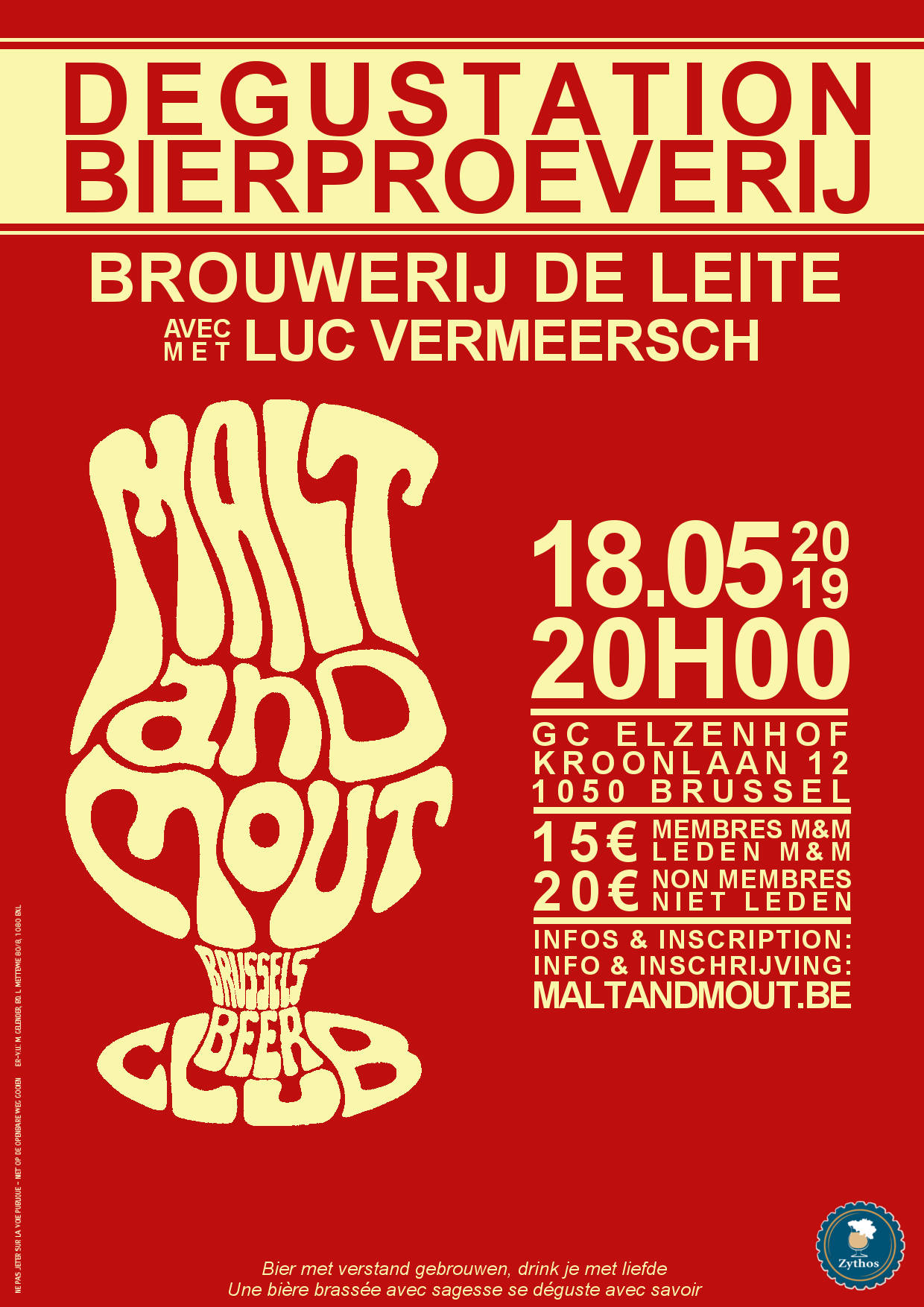 Meet the Brewer: De Leite
Luc Vermeersch started experimenting with beer in 1997 in a garden house with a small brewery, which he had bought in Finland. Ten years later he decided to join a brewing course and in april 2008, brewery De Leite was born. By now, the brewery from Ruddervoorde has a wide range of interesting and much appreciated beers. Think about Femme Fatale, Bon Homme, Enfant Terriple and Filsà Papa. We are going to taste several beers during this fascinating degustation, while the brewer himself tells us his story.
It is not possible to register to this activity anymore.