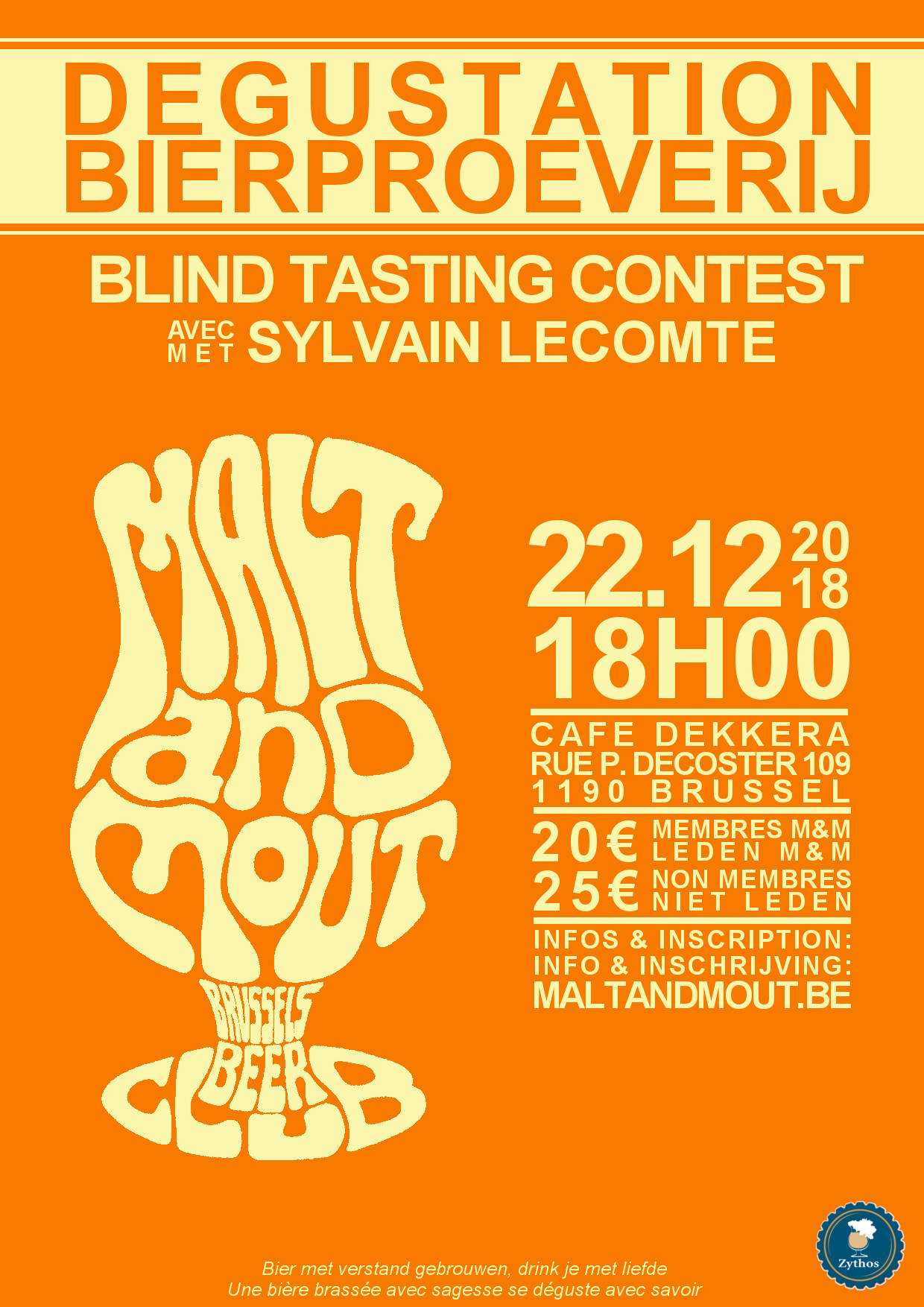 Blind Tasting Contest
To round off the year nicely, we propose you a playful competition of blind tastings. It is not necessary to recognize the beer brands, but we will provide exercises to test your taste buds. You will be divided into a team of 2 or 3 people, 5 different rounds, all under the guidance of Sylvain Lecomte from beerpub Dekkera.
It is not possible to register to this activity anymore.