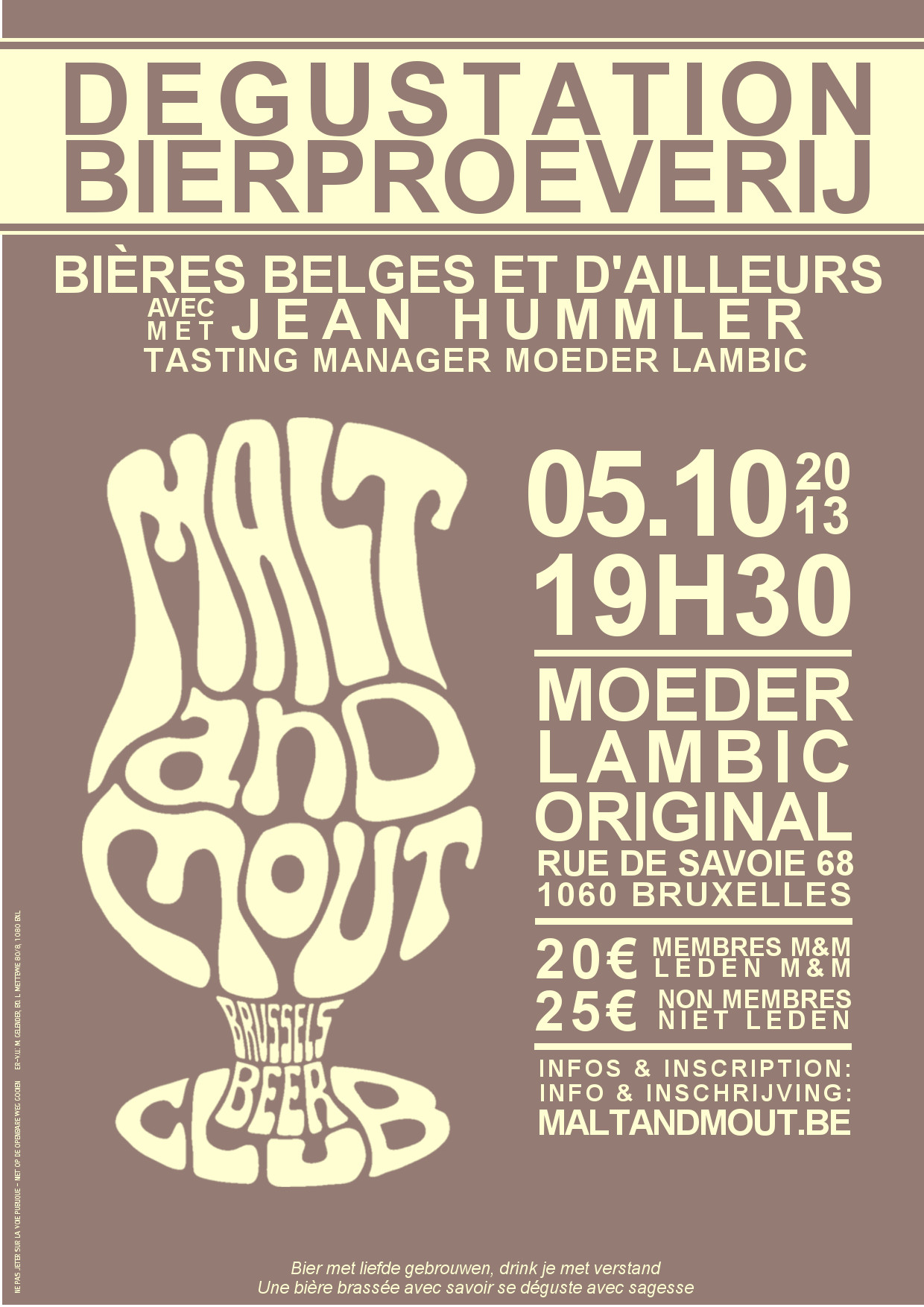 Bières belges et d'ailleurs
C'est devenu une habitude ; chaque année, Jean Hummler, le Tasting Director du Moeder Lambic nous invite pour une dégustation dans le cellier du Moeder à Saint-Gilles. Cette fois-ci nous avons eu droit à un tour du monde des Stouts. Style de bière souvent méconnu mais dont les 25 membres présents se lèchent encore les babines. A bientôt pour une nouvelle dégustation !
It is not possible to register to this activity anymore.